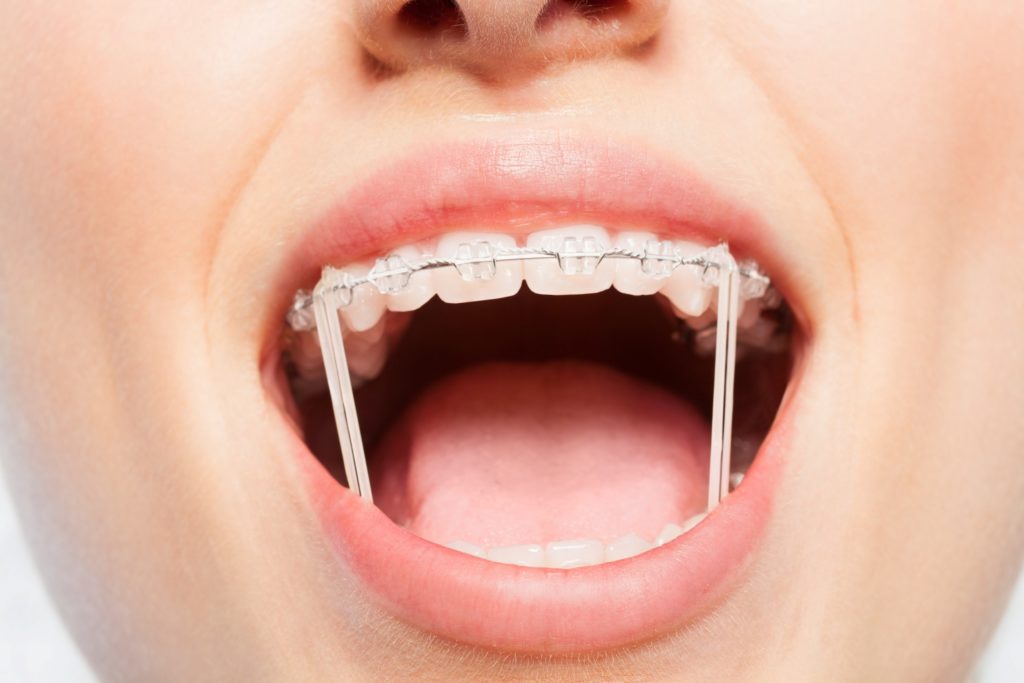 If you've had friends and family members who've straightened their teeth with traditional orthodontics, then you might already know quite a bit about the process. As a result, you may think there won't be any surprises along the way… until your orthodontist recommends rubber bands on your braces. What is this orthodontic tool and why is it so important? To learn the answers to these questions, keep reading!
So, Why Are Rubber Bands Important in Orthodontic Treatment?
While the brackets and wires are designed to place just enough pressure to gradually move your teeth into their properly aligned positions, sometimes additional orthodontic tools are needed to create the healthy, happy smile you deserve. Rubber bands are one of them. With the additional force they apply, they can correct bite problems, such as overbites, underbites, and crossbites. They have the added benefit of also being able to address spacing issues and the positioning of your teeth. As a result, this small tool can make a big difference in creating your dream smile!
5 Helpful Tips If You Have Rubber Bands on Your Braces
To ensure your rubber bands are working as effectively as possible, make sure to:
Place them in a designated, safe spot to avoid accidentally misplacing them
Keep extra rubber bands on hand in case one breaks
Replace each side daily (around the same time too)
Use your thumb and pointer finger to secure them in place
Remove them before eating or completing your oral hygiene routine
How to Handle Common Problems with Rubber Bands
With the right best practices in place, everything should go smoothly with your rubber bands. Of course, it's still helpful to cover a few common problems to ensure you know what to do should one arise, like:
Sensitive teeth – This may sound like bad news, but it's actually a good sign – it means your rubber bands are working! To alleviate any discomfort you may feel, try avoiding especially hard foods, like pretzels and peanut brittle. Taking an over-the-counter pain reliever can also help.
A broken rubber band – If one of your rubber bands snaps, don't panic. Instead, replace it (and the other one) as soon as you can. To ensure you don't have to wait long, keep some backups with you at all times!
Forgetting how to put them on – Can't remember how to take your rubber bands off or put them back on properly? That's okay! If that's the case, then simply get in touch with your orthodontist to ask for a refresher. They will be more than happy to help.
Needing rubber bands might initially seem like an inconvenience. However, they can go a long way in aligning your bite and creating the gorgeous smile you've been dreaming of!
About the Practice
Ludlow Orthodontics is a top-rated orthodontic office that's passionate about helping patients in and around Ludlow achieve straight teeth and beautiful smiles. Whether you're interested in traditional braces or a discreet alternative like Invisalign, the journey always starts with a custom-made treatment plan from our skilled orthodontist. If you'd like to learn more about the importance of rubber bands or want to schedule an appointment, don't hesitate to visit our website or call (413) 547-0300.