Phase 1 Pediatric Orthodontics – Ludlow, MA
Setting Your Child's Grin on the Right Path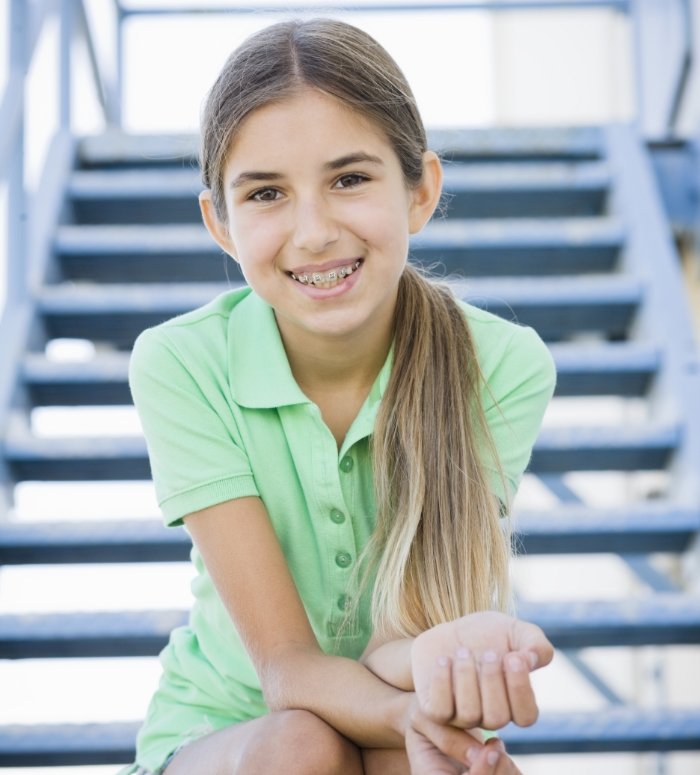 If you had the chance to reduce or even eliminate the risk that your child will have severe orthodontic problems in the future, would you take it? With Phase 1 pediatric orthodontics, you can do exactly that! Dental alignment issues are more easily addressed while a child's teeth and jaws are still developing. That's why Dr. Sam Alkhoury recommends bringing your child to Ludlow Orthodontics for a detailed exam by the time they reach the age of seven; orthodontic concerns are more easily detectable and treatable at this age. Get in touch with our orthodontic office to schedule this visit to learn more about phase 1 pediatric orthodontics in Ludlow, MA!
Why Choose Ludlow Orthodontics for Phase 1 Pediatric Orthodontics?
Only Orthodontist in the Area That Accepts MassHealth
Dedicated to Helping the Ludlow Community
Experienced, Patient, & Gentle Orthodontist
What Is Phase 1 Pediatric Orthodontics?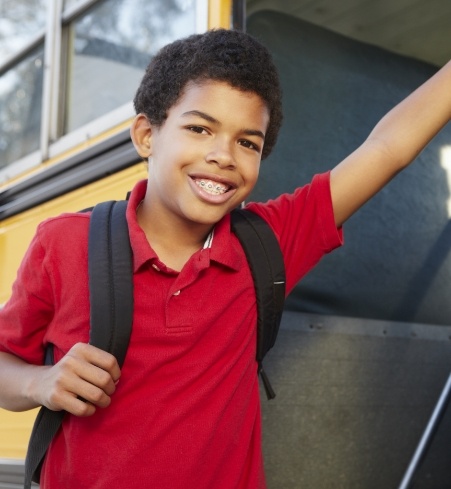 Simply put, Phase 1 pediatric orthodontics aims to prevent dental misalignment, bite problems, overcrowding, and other common orthodontic concerns as early as possible. When such treatments are completed at a young age, the child's mouth should have sufficient room for their permanent teeth to erupt properly, minimizing the risk of future complications. Once your son or daughter has turned seven years old, we highly suggest that you schedule an exam with Dr. Alkhoury. He can evaluate the growth patterns in your child's teeth and jaws and identify any potential problems.

What Kind of Treatments Are Involved in Phase 1 Pediatric Orthodontics?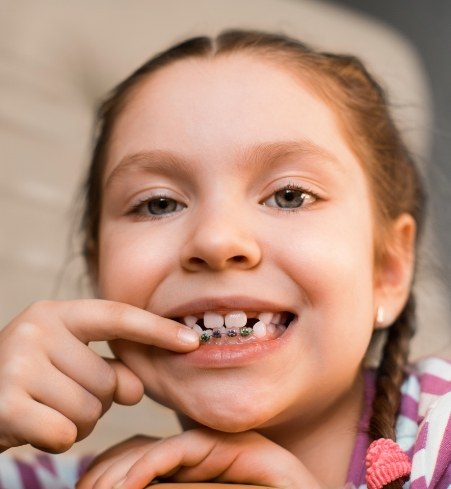 Phase 1 orthodontic treatments rarely take as long as more conventional solutions like braces do. Although your child's treatment plan may entail wearing braces, it will likely be for a significantly shorter time than in most other cases. In fact, the average Phase 1 treatment only lasts between nine and twelve months.
Depending on the specific ways we need to adjust your child's teeth and/or jaws, Phase 1 treatment may involve orthodontic headgear, palatal expanders, space maintainers, or specialized retainers, to name a few of our most common options.
What Are the Benefits of Phase 1 Pediatric Orthodontics?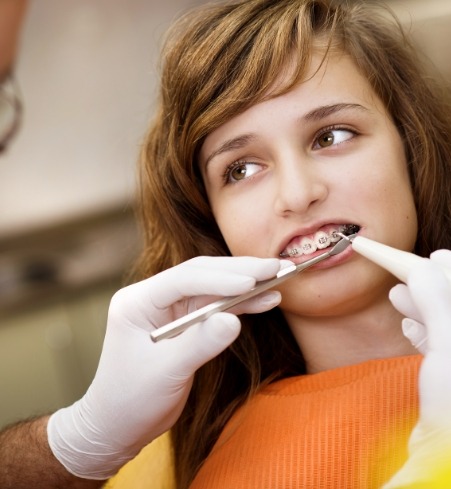 If Dr. Alkhoury finds that your child could benefit from early orthodontic intervention, you'll soon learn that pursuing this treatment is a wise choice; dental problems are much easier to fix the earlier they're detected. One advantage of Phase 1 treatment is that we can create more space in your child's mouth for their teeth to erupt without becoming crowded or impacted. Additionally, we may be able to help your son or daughter avoid speech difficulties that are often the result of early orthodontic problems. Overall, Phase 1 orthodontics is the best way to ensure that your child's smile grows up to be happier and healthier.