Orthodontic Services – Ludlow, MA
Helping Ludlow Families Achieve Their Dream Smiles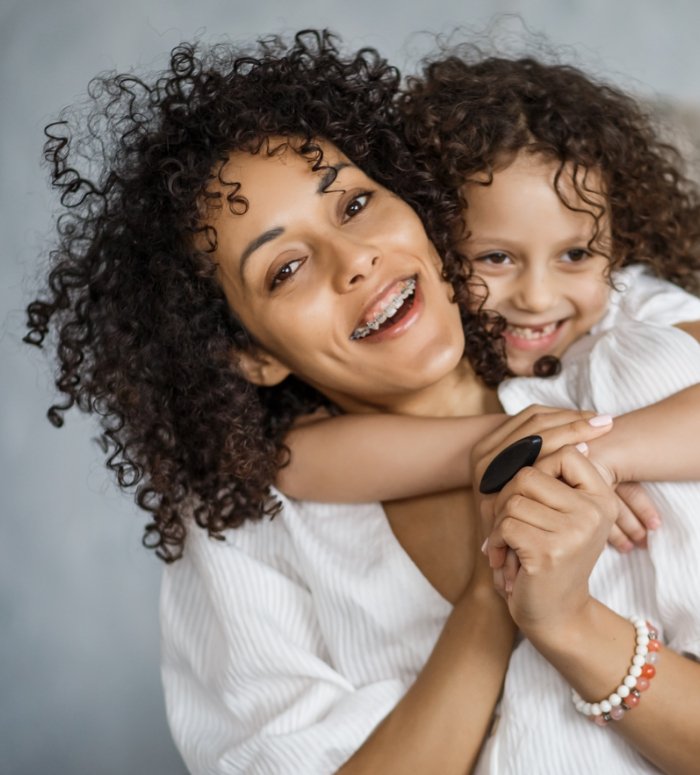 We believe that everyone in the Ludlow community, no matter their age, should be able to receive simple yet effective orthodontic care. To that end, Dr. Sam Alkhoury can provide a number of treatments under one roof. Whether you'd like to correct your child's dental alignment problems early on, or you're considering straightening your own teeth, you can most likely get it taken care of at Ludlow Orthodontics. Below, you can browse the available orthodontic services from our Ludlow, MA orthodontist, and don't be afraid to give us a call to learn more or to set up your appointment!
Quick Links
Traditional Braces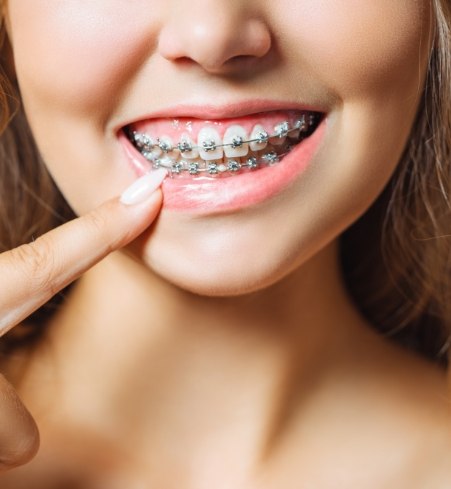 Out of all the orthodontic treatments, traditional braces have been around the longest, and that's because they work! They're versatile enough to fix severely crowded teeth, bite misalignment, gaps between teeth, and more. With this solution, a metal bracket is bonded to each individual tooth, and an archwire is threaded between them to gradually reposition the overall smile. For patients with severe orthodontic corrections to make, traditional braces deliver the most dramatic and lasting results.
Learn About Traditional Braces
Clear/Ceramic Braces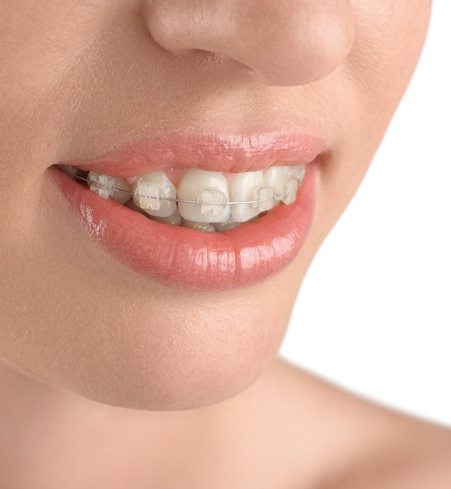 Do you need major orthodontic work but don't want your braces to immediately stand out? Clear/ceramic braces utilize less-noticeable materials to make the process not nearly as obvious. We can make each of the brackets, as well as the wires, transparent so they don't instantly broadcast your orthodontic treatment. One thing to note, however, is that patients with extreme cases of misalignment may instead benefit from traditional braces, which typically allow for greater movement than ceramic materials.
Invisalign Clear Aligners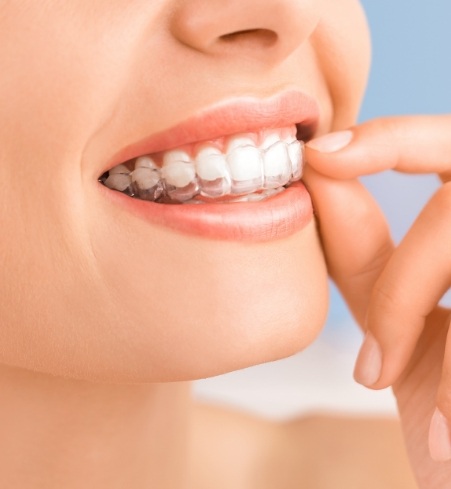 If your dental misalignment is mild to moderate, you may be able to straighten your teeth without any metal whatsoever thanks to Invisalign clear aligners. With this treatment method, we can create a customized series of transparent plastic trays that are worn over the teeth for 22+ hours a day. You can remove these trays when it's time to eat or perform oral hygiene, so there's no laundry list of foods to avoid like there is with traditional braces. Not to mention, your treatment will be barely noticeable to the people around you.
Phase 1 Pediatric Orthodontics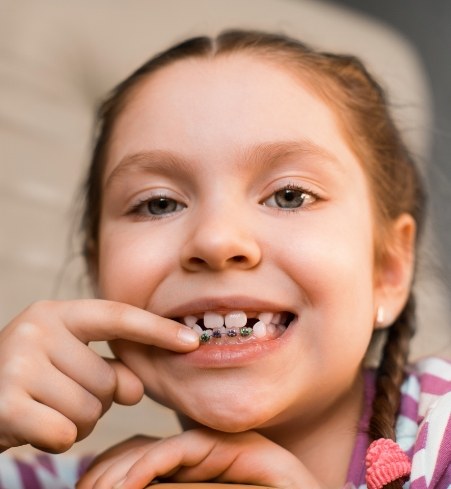 Sometimes, children as young as six or seven years old display early signs of orthodontic problems to come. While we may not recommend full braces, we can suggest early intervention to guide their jaws into the proper position so that their permanent teeth can emerge without issue. Phase 1 pediatric orthodontic treatments may include palatal expanders, orthodontic headgear, and other appliances designed to minimize or even prevent alignment problems later in life.
Learn About Phase 1 Pediatric Orthodontics
Adult Orthodontics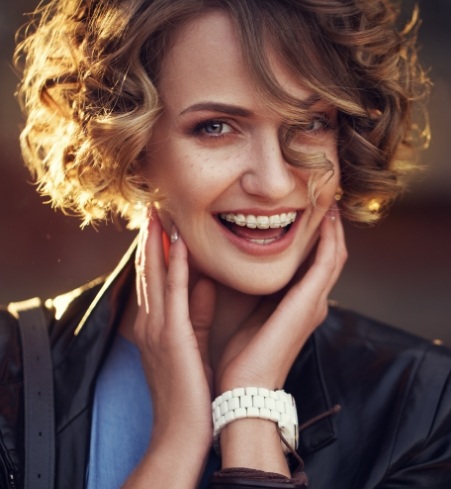 Even though people commonly associate braces with adolescence, one out of every four orthodontic patients these days is an adult! We regularly see patients of all ages express interest in orthodontic care, and we want children and adults alike to have healthier, brighter smiles. Whether you select Invisalign clear aligners, traditional metal braces, or some other solution to align your teeth, we'll help you decide on the option that fits most comfortably into your lifestyle.
Learn About Adult Orthodontics
Orthodontic Appliances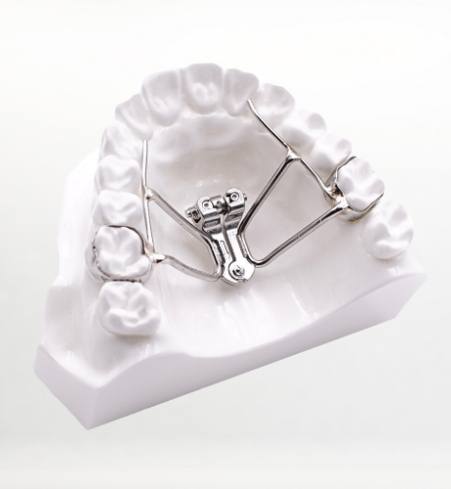 In addition to brackets, wires, and aligners, you or your child might need other devices to complete orthodontic treatment or preserve the results. These orthodontic appliances may include expanders that are worn to widen the roof of the mouth before the adult teeth come in, to the retainers that prevent the teeth from shifting after braces are removed. We can discuss these appliances in greater detail when you meet with our team.
Learn About Orthodontic Appliances
Dentofacial Orthopedics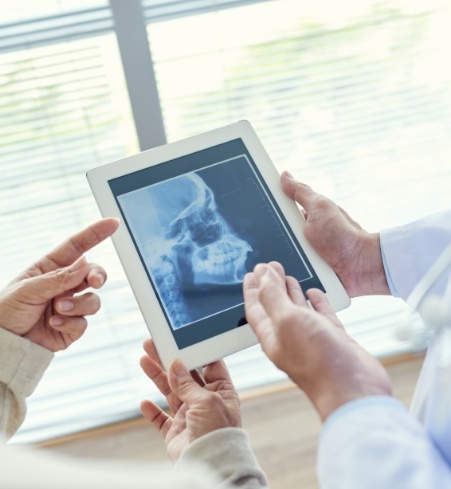 While orthodontics involves repositioning the teeth, dentofacial orthopedics is concerned with the alignment of the facial structures that surround and support the teeth. We typically recommend dentofacial orthopedics for children with obviously misaligned bites, as their jawbones are more easily shifted into the ideal positions. Correcting such misalignments in the face and jaws during childhood can help your son or daughter avoid more complex, complicated treatments when they're older.
Learn About Dentofacial Orthopedics
Orthodontic Emergencies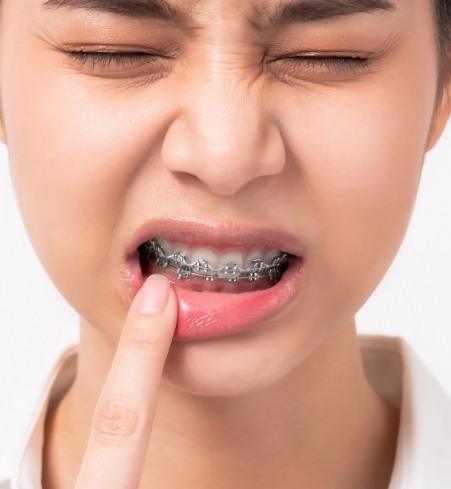 If you or a loved one are dealing with severe pain, a broken bracket, a protruding archwire, or some other orthodontic emergency, you can count on us at Ludlow Orthodontics to alleviate your discomfort and resolve the problem quickly. These situations could interrupt your treatment and lengthen the overall process, so it's important to have us address them right away!