Adult Orthodontics – Ludlow, MA
Enhancing Smiles of All Ages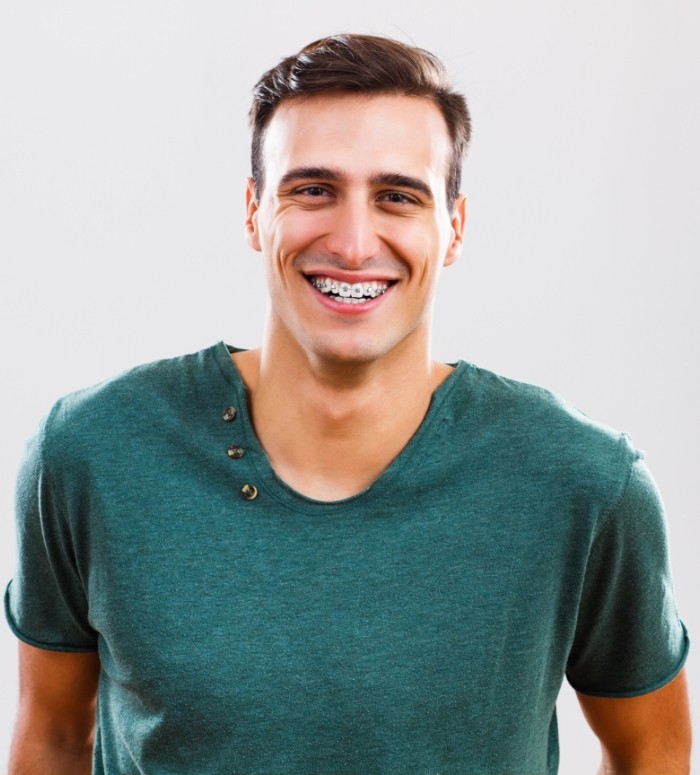 Thanks to modern technological advancements, orthodontists are now capable of providing treatment that is more efficient, comfortable, and discreet than ever before. In fact, most treatment options are designed with your image in mind. Because of this, you don't need to mar your professional image just to straighten your teeth, even out your bite, or lower the risk of future dental issues as you grow older. There's no such thing as being too old for a straighter smile! Contact Ludlow Orthodontics today to schedule your consultation to discuss adult orthodontics in Ludlow, MA.
Why Choose Ludlow Orthodontics for Adult Orthodontics?
Fully Digital Impressions Without Messy Putty
Most PPO Dental Insurance Plans & MassHealth Accepted
Straightening Ludlow Smiles for More Than 25 Years
How Is Adult Orthodontic Treatment Different from Children and Teens?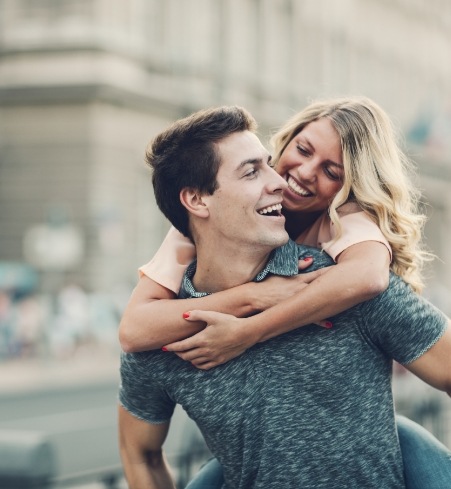 The physical process of realigning teeth is the same for adults as it is for kids and teens, but the primary difference is that adults' teeth and jawbones have stopped growing. As a result, your treatment might take slightly longer since your teeth are more firmly "set" in their current positions. What's more, bad habits such as smoking or chronic teeth grinding can negatively affect your treatment. Further, you may need to complete additional procedures from your general dentist or even a specialist, especially if you have an advanced case of gum disease. Rest assured that if you have dental crowns, you can most likely still complete orthodontic treatment (even Invisalign!).
What Orthodontic Treatments Are Available for Adults?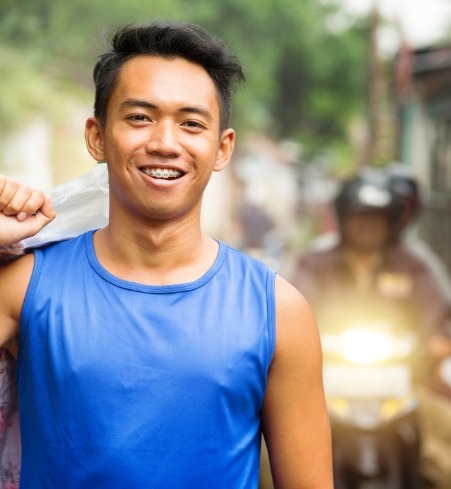 With the exception of treatments specifically designated for children (such as Phase 1 pediatric orthodontics), all orthodontic procedures can be used on adults as well. Traditional braces, for example, are actually one of the most common orthodontic options utilized by adults, primarily because of their ability to reposition even the most misaligned teeth. As you may have expected, Invisalign is also incredibly popular because of the freedom it allows adults when it comes to diet and at-home oral care. In addition, many adults prefer clear/ceramic braces due to their aesthetic advantages and greater comfort, respectively. It should go without saying that Dr. Alkhoury will help you explore all of your options before starting any treatments and answer any of your questions so that you can make a confident, well-informed decision.
What Should I Expect with Adult Orthodontic Treatment?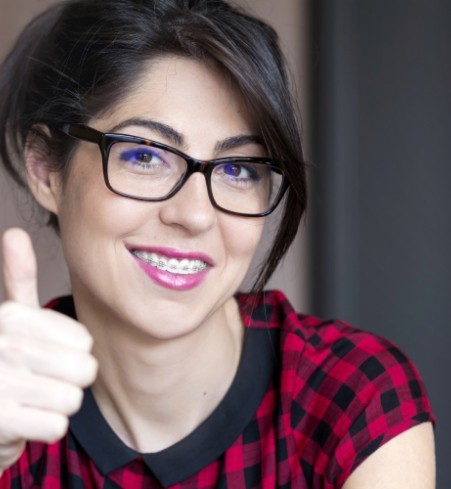 Once we've begun your orthodontic treatment, our team will thoroughly go over the most important things to remember to keep your teeth moving as planned and minimize any hiccups. Throughout the course of your treatment, you'll need to visit our orthodontic office at regular intervals (every month or two, depending on the specific orthodontic treatment or appliance you receive). Of course, you should still see your general dentist every six months for routine checkups and cleanings.